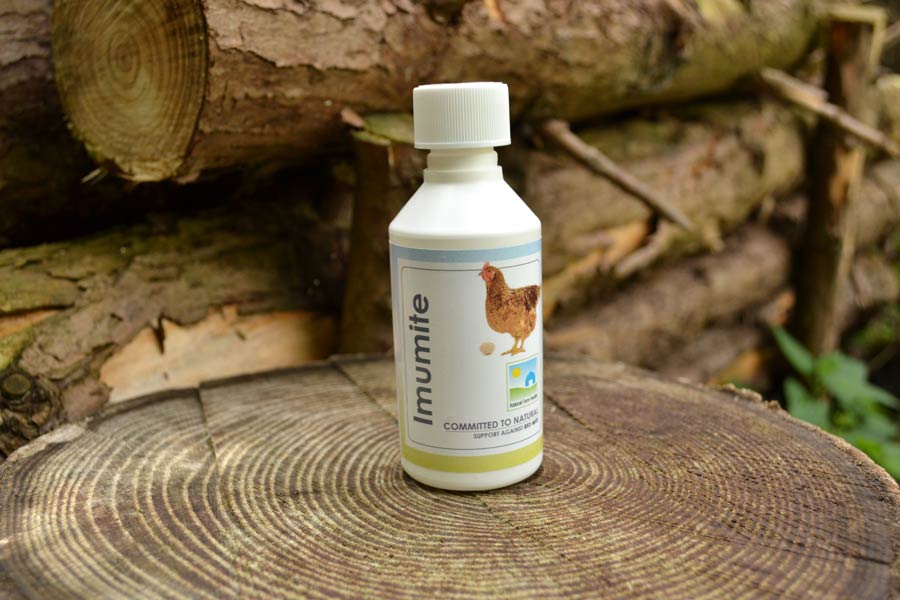 Are your birds a little restless?  Have they lost condition?  Are there blood spots on eggs?  Has there been a drop in egg production?  Are they reluctant to go into their house at night?
If so, red mite may be in their house and you should try Imumite, Natural Farm Health's liquid product for all types of poultry and fowl including hens, ducks, turkeys, geese, pigeons and pheasants.
It is now available in a new 100ml bottle which is ideal for the person keeping a small number of hens such as a smallholder.  Larger bottles are available too.
Being 100% natural, there is no egg withdrawal period with Imumite.  Or if you are planning to eat the bird, there is no withdrawal period either.  Simply add it to the birds' drinking water, disallowing any other drinking water for the 3 days per month you use it.